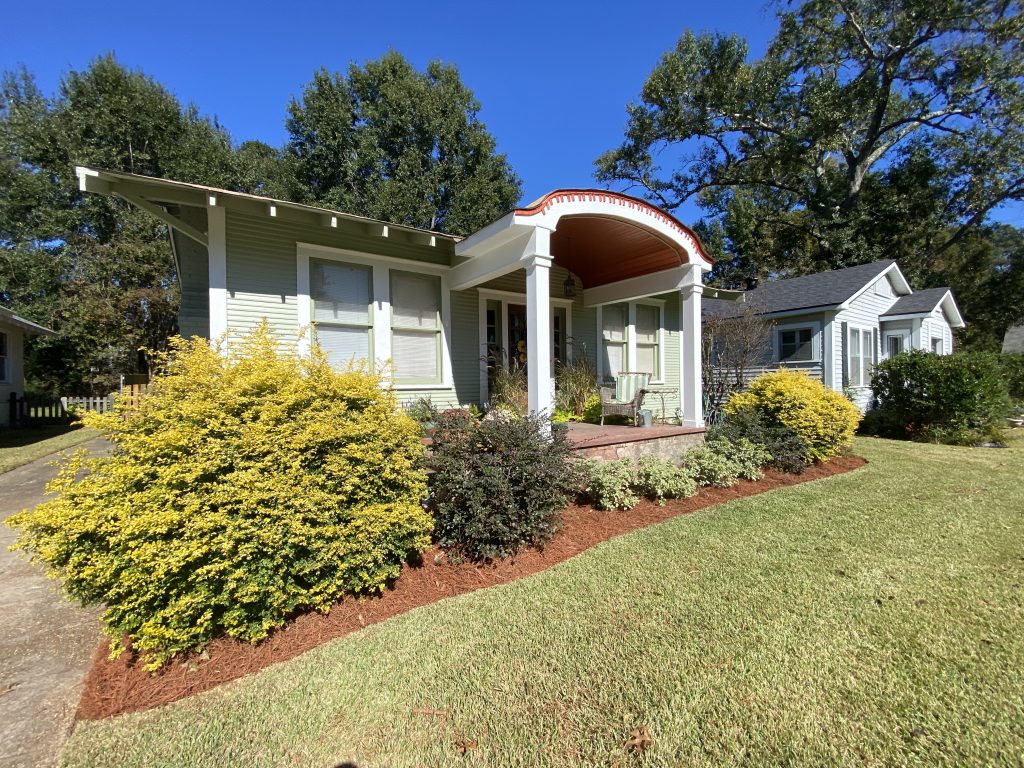 A hedge is simply a row of shrubs that have been planted close enough to grow into a solid row. We can determine which type of shrubs make up your hedge row, and trim them properly.
There are proper methods for trimming and pruning shrubs developed by the Louisiana Nursery & Landscape Association. We follow these practices tightly to ensure your plants look symmetrical and last though the years.
For ornamentals that flower or produce berries, pruning should be done during the dormant season before new growth begins.
Spring Flowering Trees & Shrubs
Azaleas
Beautybush
Crabapple
Deutzia
Dogwood
Doublefile Viburnum
Flowering Quince
Flowering Cherry
Forsythia
Gardenia
Magnolia
Mock Orange
Oleander
Oakleaf Hydrangea
Redbud
Honeysuckle
Spirea
Wisteria
Summer Flowering Trees & Shrubs
Beautyberry
Chaste Tree
Crape Myrtle
Glossy Abelia
P. G. Hydrangea
Hybrid Tea Roses
Mimosa
Rose-of-Sharon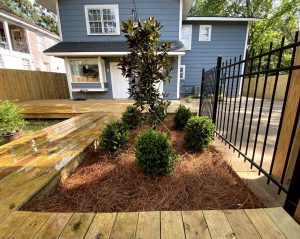 When trimming your shrubs or hedges there are a few things to keep in mind. First is cleanup, we generally lay tarps if debris will be too small to pick up by hand, the clippings can cause your clean mulch beds to look messy an untidy. Second, you will need to consider the rest of the landscape before pruning. Sometimes it is best for the overall landscape to leave a section untrimmed, too much cutting may make the garden look unnatural. We also consider age, growth habitat, and location in the landscape before making any cuts.
We use articulating pole trimmers that will reach taller shrubs, and compact trimmers to really get the smaller shrubs nice and symmetrical. We keep our blades sharp for clean cuts to prevent disease, and we use natural lubricants to avoid contamination. When trimming we always clean out cross branches, and dead or dying wood in order to promote healthy growth.
Fill out this form to get your shrubs or hedges trimmed!