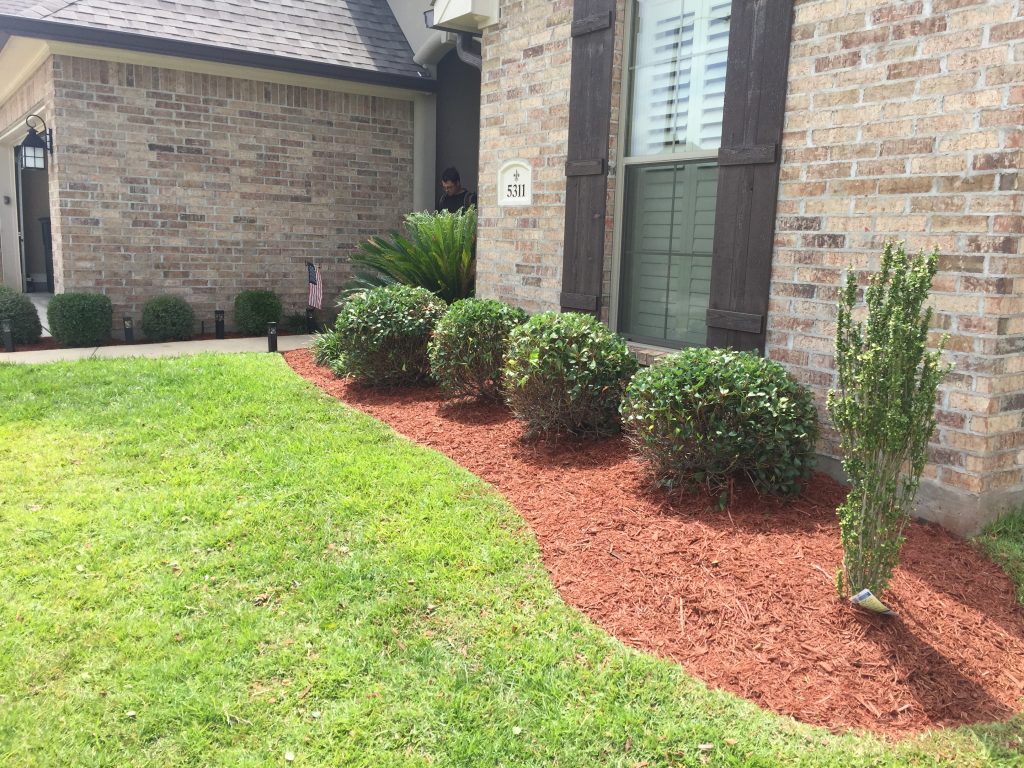 Mulch is defined as any material that is used to cover the ground to intercept light and reduce gaseous exchange. It can be leaves, plastic, old newspaper, etc… we prefer shredded or bark wood chips.
Dyed bark mulch can be the easiest way to add curb appeal to your home. When installed properly it will be impossible not to notice and you will have a feeling of pride when you pull into your driveway.
We offer several styles and colors of mulch. The colors we offer are red, black, brown, and natural (light brown). We can provide solid bark mulch, and shredded bark mulch.
Dyed mulch usually keeps it's color for a year and needs to be "topped off" annually/bi-annually depending on how you would like your beds to look. Natural un-dyed mulch can fade within a few months due to sun exposure.
Installing mulch is often part of a flower bed cleanup and really adds that extra flair to the landscape. We trim shrubs evenly and cover the ground all the way to the base of the shrub.
If you are looking to have your beds mulched we will come by and asses them. Sometimes older mulch will need to be removed before adding new mulch to preserve the health of surrounding plants.
Typically we will add a 3" layer of mulch.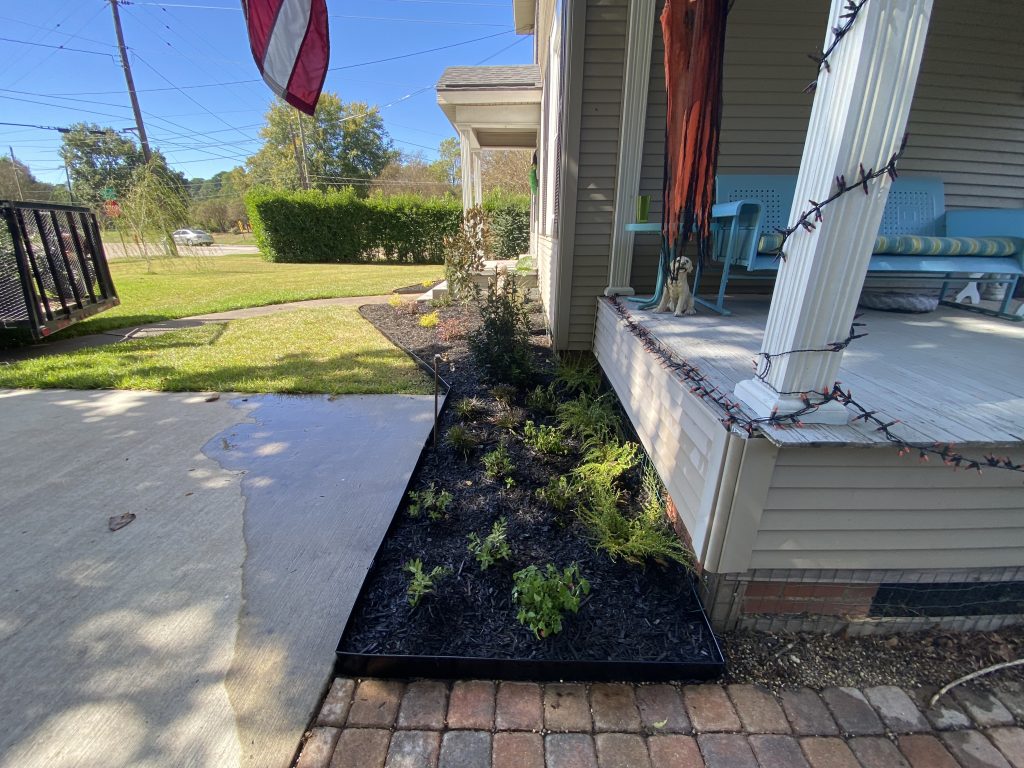 > Weed Prevention
> Moisture Retention
> Erosion Control
> Plant Insulation
> Cosmetic – Looks great!
Mulch is a great way to prevent weeds, improve soil tilth, and retain moisture to help feed your plants.  We lay a thick 3" layer of mulch that blocks out the sun to weeds below, this is a very effective and natural way to discourage weeds in your garden without using chemicals.  The wood chips will hold water from rains and the surrounding plants will consume it as needed.  A good layer of mulch will also protect plants from heavy rain and erosion around the root ball, and over time increases the soils fertility as it breaks down. 
Fill out the form below to get your mulch quote!